Bustle: The 5 Best Hair Dryers For Frizzy Hair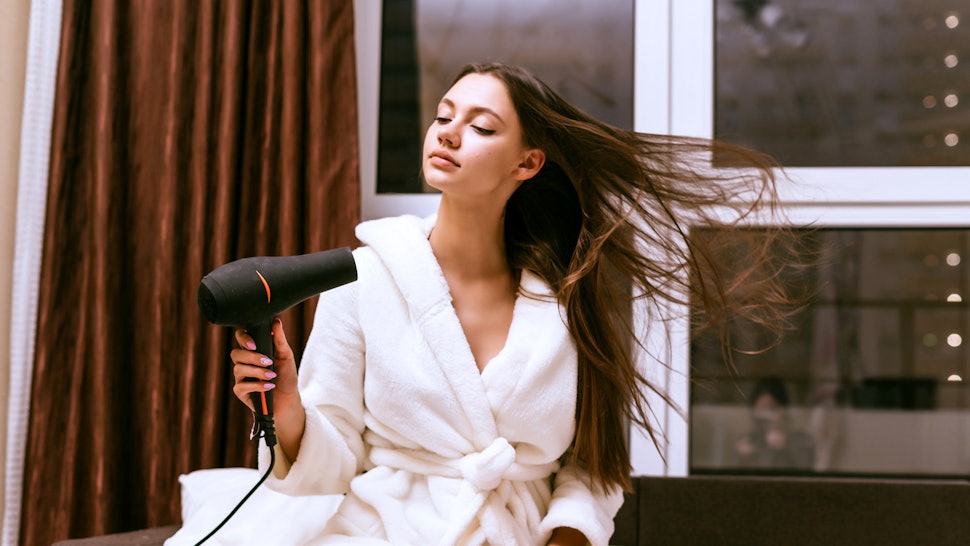 Whether you're a blowout whiz or prefer to rough-dry and go, using one of the best hair dryers for frizzy hair can make all the difference when it comes to achieving smooth, silky hair. But when practically every dryer on the market promises frizz-free hair, it can be hard to determine which ones are worth it and which are a total waste of money. That's where celebrity hairstylist and NatureLab. Tokyo brand ambassador Andrew Fitzsimons's expert advice comes in.
"You should look for hair dryers that are ionic or tourmaline, and always make sure to get the nozzle attachment," he summarizes of choosing a blow dryer that will reduce frizz. "They use negative ion technology and will dry your hair faster, leaving it less frizzy," he goes on to explain. As for the concentrated nozzle, Andrew says you should use this even if you're just rough-drying your hair. "The air is more direct and focused with the nozzle attachment, instead of dispersed, which causes hair to frizz."