BuzzFeed: 22 Products To Help You Take Care Of Your Scalp
Because healthy hair starts at the roots!
11.
NatureLab. Tokyo Perfect Repair Treatment Masque

 

restores severely damaged hair with bamboo stem cells, smart keratin, and an antioxidant-rich oil blend to make your scalp and strands feel like braaaaand new!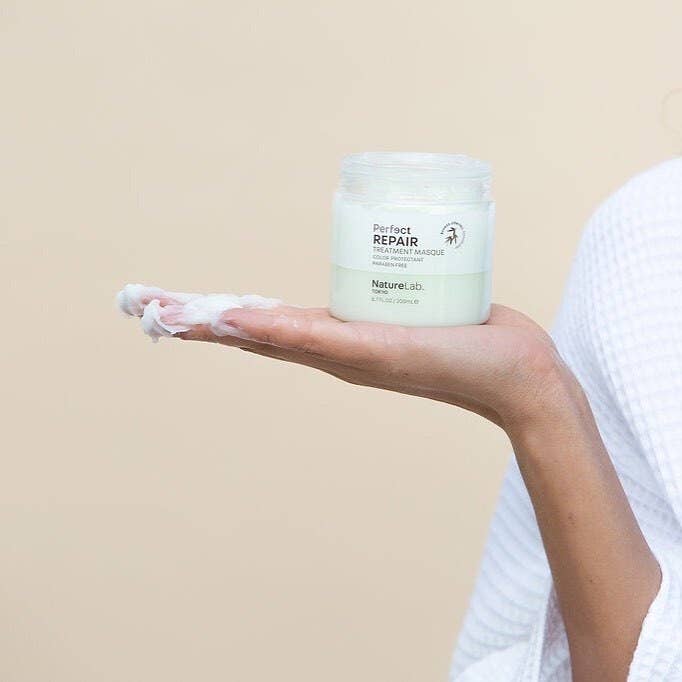 Promising review: "I have extremely long and thick, bleached hair. It's pretty healthy considering the bleaching, but sometimes it gets tangled or straw-ish still. I have an itchy scalp and my hair weighs so much, but this makes my hair so soft! From the second I start rinsing it out in the shower is feels like I'm seriously running my hands through silk. I am VERY keen on taking good care of my hair. I have lost it all three times due to Lupus and value it long and pretty. I've tried other masks and nothing compares! In the last six months I have changed almost all of my hair care *and* skincare to Japanese products." —amber.cherie
Get it from Amazon for $16.