"That's why her hair is so big. It's healthy and full of nourishment."
A yuzu-infused and -scented shampoo and conditioner set to detangle and smoothe over frizzy hair, while also reinvigorating dry hair with quinoa, oil blends, and argan stem cells.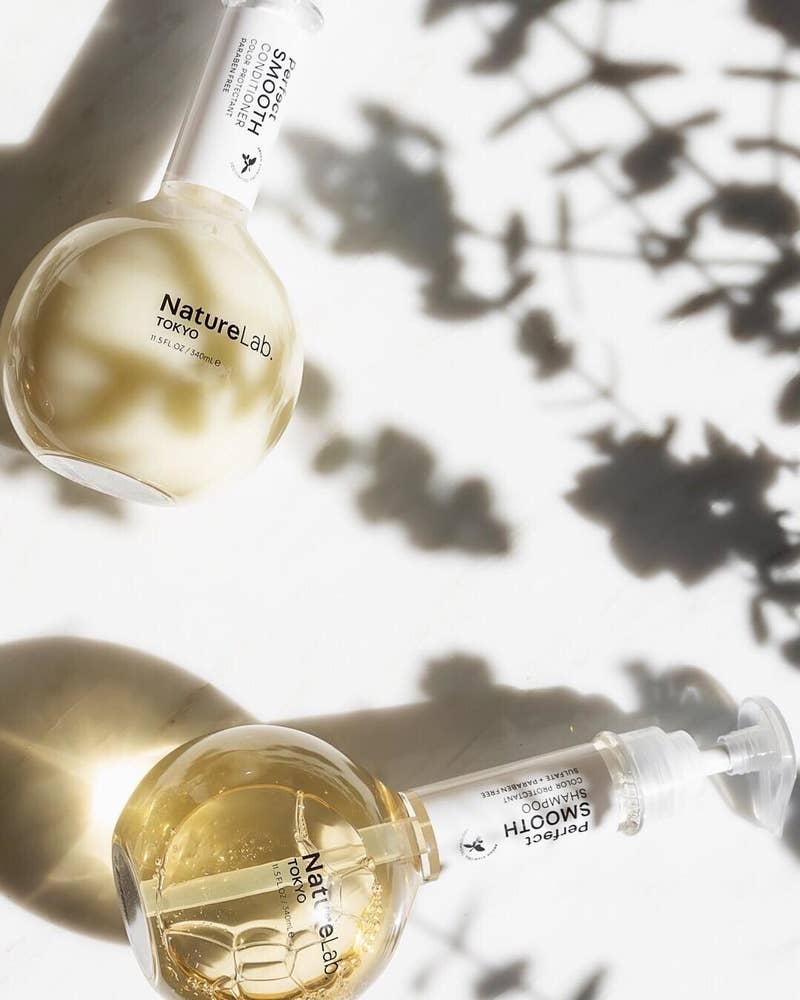 I'm a big fan of NatureLab Tokyo's clean ingredients and no harsh chemicals philosophy, and since dryness and frizz are my main hair concerns, I fell in love with NatureLab Tokyo's Perfect Smooth line right away. There are a lot of oils in the formula, which I love, but it doesn't leave your hair feeling sticky during application nor heavy after rinsing, and I love that so many ingredients I find in my skincare routine, like yuzu and quinoa, are in these products — no wonder my hair feels as nourished as my face normally does. Plus, it has no sulfates, so it's safe to use on my color-treated hair.
Promising review: "Love the bottle design and it looks nice in my shower, but more importantly, this stuff makes my hair incredibly soft. I have medium-thick hair that is naturally wavy (not in a nice way, a way that needs taming) and this shampoo/conditioner has made a big difference the the quality/texture of my hair. I also love that it doesn't have harmful ingredients and it's cruelty-free (I'm always on the lookout for cruelty-free alternatives and I stumbled on this brand). I do wish the scent was a little stronger, but it smells pleasant enough." —Sierra R. Fournier
Get them from Amazon as a shampoo and conditioner set for $28, or the products individually for $14 each: shampoo and conditioner.