Get ready to say "sorry, not sorry" to your siblings.
2. Sulfate- and cruelty-free shampoo and conditioner Mom can use to both wash her hair and give her bathroom a cool science-y vibe.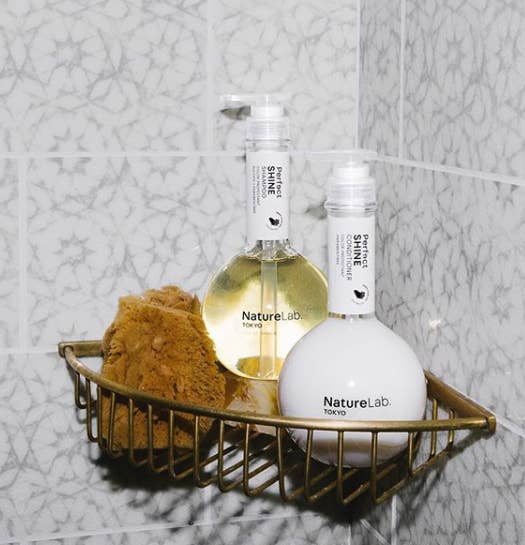 My sister has this shampoo and conditioner set and is a huge fan! She's the type of girl who has 10 different brands hanging out along her bathtub ledges, but has assured me NatureLab. Tokyo is her new go-to.
Promising review: "I used this shampoo and conditioner and got out of the shower and my hair dried perfectly. It is like no other shampoo or conditioner I've ever used! It is amazing. I love it! The bottles are small but it's really not that expensive, especially when you consider how much you spend on Keratin treatments and how the sulfate-free shampoos are supposed to keep it up. This is a miracle product for me." —Centri Leigh
Get them from Amazon for $28.