Seventeen: 14 Best Hair Dryers So Good You'll Skip the Salon Blowout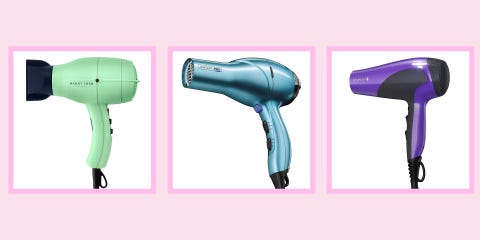 I have to admit, I had never really paid much attention to hair dryers. Case in point: I bought my last dryer from Target four-ish years ago, and chose it because it looked cute and was around $20. It wasn't until I switched to my current fave: a powerful dryer with a wide nozzle, that I realized choosing the right quality hair dryer can make a huge difference on everything from how long it takes to style my hair in the morning, to how shiny and frizz-free it feels post-blowout.
I guarantee that once you discover a hair dryer that works for your hair type and preference, you'll never look back (no disrespect to my Target dryer!). I asked Andrew Fitzsimons, the Kardashian fam's go-to celeb hairstylist and NatureLab. TOKYO's brand ambassador, how to find that perfect dryer. And don't worry, quality doesn't always mean more way more $$ — like all beauty things, you have to find the one that works for you and whatever preferences you have.