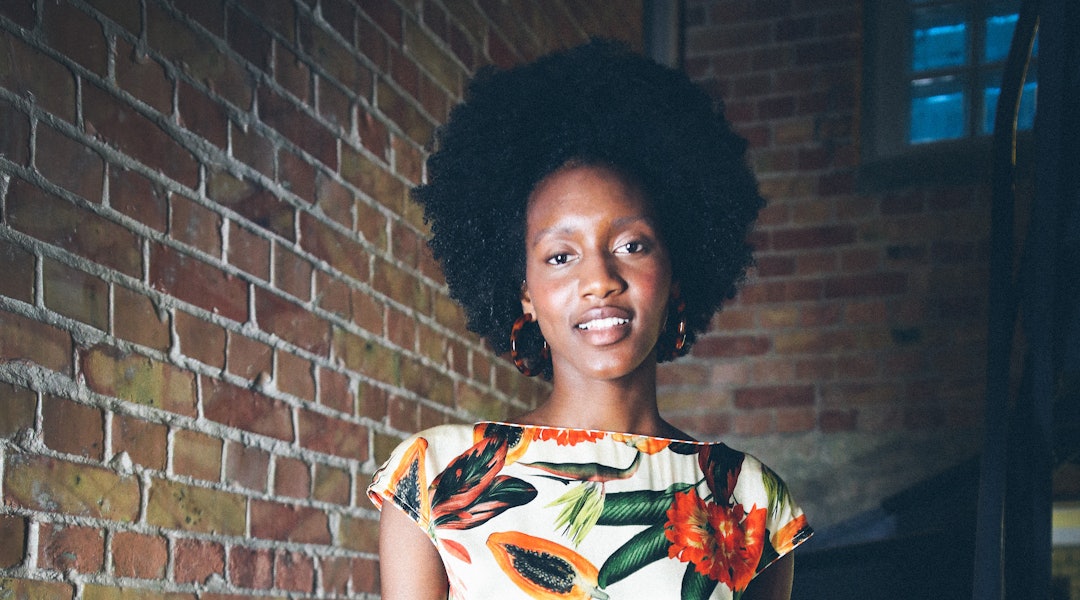 Scalp health is an essential part of any hair routine, and showing your scalp more attention has benefits beyond exfoliation — like removing product buildup, eliminating flakes, and providing a deeper cleanse. Although some naturalistas are hesitant about the product, a scalp scrub for natural hair creates a healthy environment which hair can thrive.
First and foremost, scalp scrubs provide maximum exfoliation for the scalp. By exfoliating, you remove all product buildup, flaking skin, and bacteria which provides a deeper cleanse. "When there is buildup in the scalp, it encourages bacteria and fungus to grow in large amounts which contribute to dandruff and itching,"
Sophia Emmanuel, an International Association of Trichologist-certified
expert and licensed cosmetologist, tells TZR. When you remove these less-than-ideal factors, hair health and growth thrives.
If you have natural hair, finding hair products that stand up to straight hair counterparts is a real search. More times than not, these products promise to work for all hair types but don't provide the essential moisturizing or smoothing benefits that natural hair needs. But scalp scrubs might be the exception. "Scalp scrubs work the same for natural hair as they would for straight textures," Emmanuel explains. "Women with natural hair tend to use products that add moisture, shine, or softness to their hair. Products like this tend to build up in the hair and scalp, and a mask that exfoliates the hair or scalp is beneficial."
"The Zoe Report: 8 Scalp Scrubs For Natural Hair That Won't Leave Your Curls Dry"