Photo credit: @joyjah
https://naturelab.com/?pixlee_album_photo_id=438771666
This week we're continuing to pay homage to our textured hair community in honor of the launch of our Perfect Texture Collection. When it comes to textured hair, the styling options are limitless. Whether you want to rock it BIG, smooth it out, or clip it into wearable art—there are SO many ways to play! Here are a few of our favorite looks.
Photo credit: Ouidad.com
Pin for the Win
This style is quick and easy, but makes a big statement. After applying product and letting hair air-dry, find a spot on the side of the head to pin hair back, creating a chevron pattern with bobby pins. Pro tip: Use gold or silver pins (depending on your hair color) so they really pop. 
Photo credit: Pinterest / Good Housekeeping
https://www.southernliving.com/fashion-beauty/hairstyles/hairstyles-for-curly-hair?slide=d98abf9a-feb5-4067-9258-2391062262c2#d98abf9a-feb5-4067-9258-2391062262c2
The Braidband
Skip the headband and make a beautiful braid with your locks instead. Grab a piece of hair at the front of our head that extends from one side to the other and make a braid. Secure with bobby pins if needed. This style frames the face so well.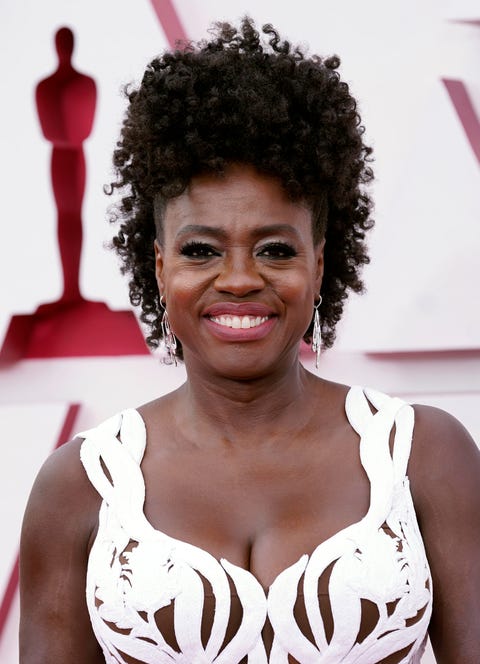 Photo credit: Pool / Pinterest
https://www.marieclaire.com/beauty/hair/g412/curly-hair-how-to-hairstyles/
The Fauxhawk
Go rocker chic with this standout look. We love how fresh and fashion-forward it is. Pull hair from the sides of the head up and pile on top of head, letting it cascade down over your forehead. This style works better for shorter hair, but if have longer hair, you can layer it on top of itself a few times to achieve the look.
Photo credit: @kianaalexisofficial
https://www.byrdie.com/9-easy-on-the-go-hairstyles-for-naturally-curly-hair-5114700
Fabulous Frizz
We know most of us are trying to eliminate frizz, but this look reminds us so much of Carrie Bradshaw's iconic hair, and we love it! Start by brushing hair out and making it as big as possible. Then tie it back into a half-up-half-down style...and get ready for some serious compliments. 
Photo credit: Ouidad.com
https://www.ouidad.com/looks/strings-attached/
All Tied Up
This pretty side braid keeps things sleek on one side while showing off your free-flowing curls on the other. Elevate the look by adding a colorful ribbon to the mix. Pro tip: Once you separate hair into three sections, tie the ribbon around one of them and carry it through as you braid. 
For more tips, tricks and information, head to naturelab.com!